1. Overview
The View Filed Forms service is available to all registered users of the e-Filing portal post login to view all the previously filed Income Tax forms. The service allows you to:
View Income Tax Forms in PDF
View Acknowledgement (receipt)
View uploaded JSON (wherever applicable)
Track status of the form
View other attachments
2. Prerequisites for availing this service
 
Registered user on the e-Filing portal with valid user ID and password
3. Step-by-Step Guide 
Step 1: Log in to the e-Filing portal using your user ID and password.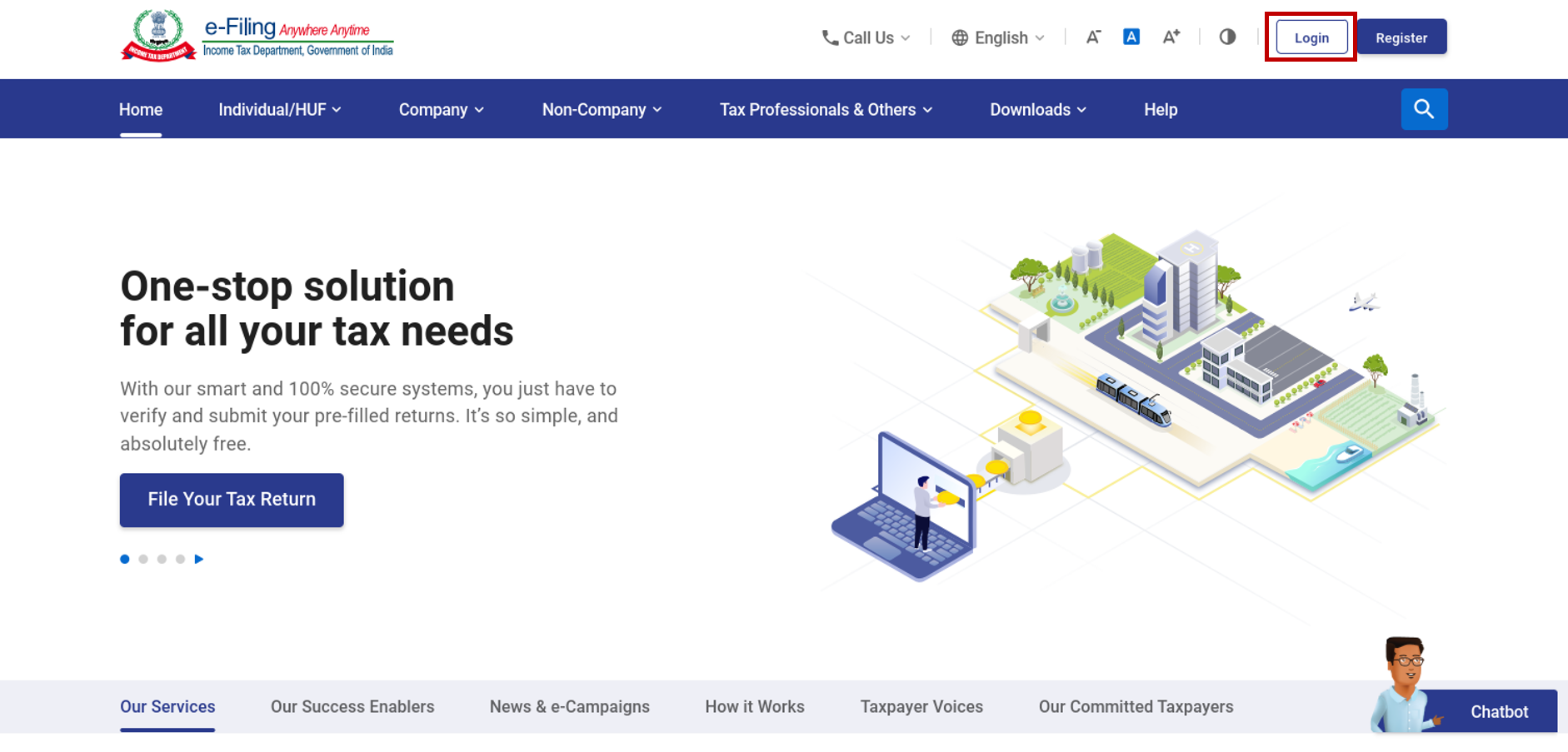 Step 2: On your Dashboard, click e-file > Income Tax Forms > View Filed Forms.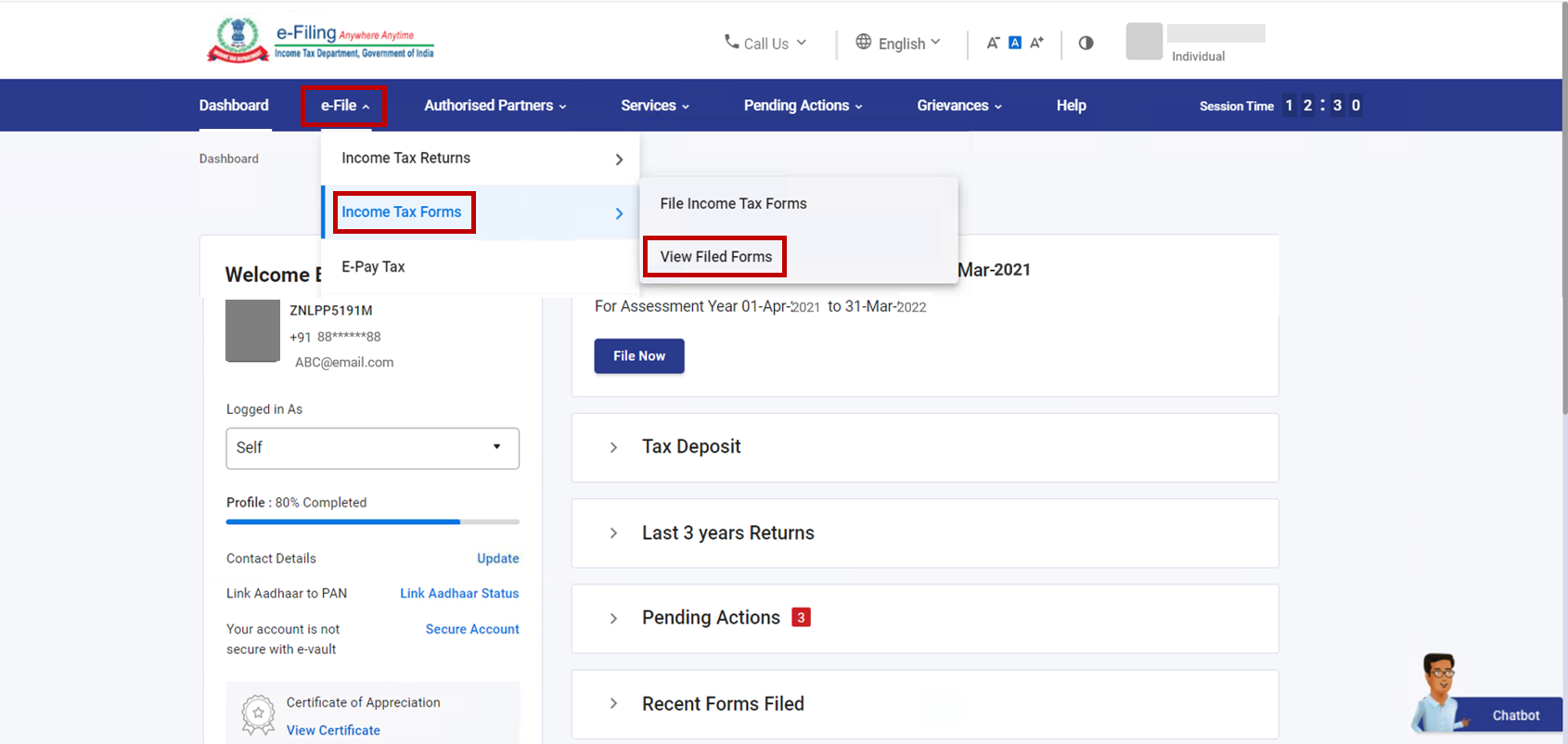 Step 3:  In case you have several forms, on the View Filed Forms page, enter form name or form number and Search. You will be able to view all the forms filed by you or by the CA with the form status as accepted or rejected or verified by the CA.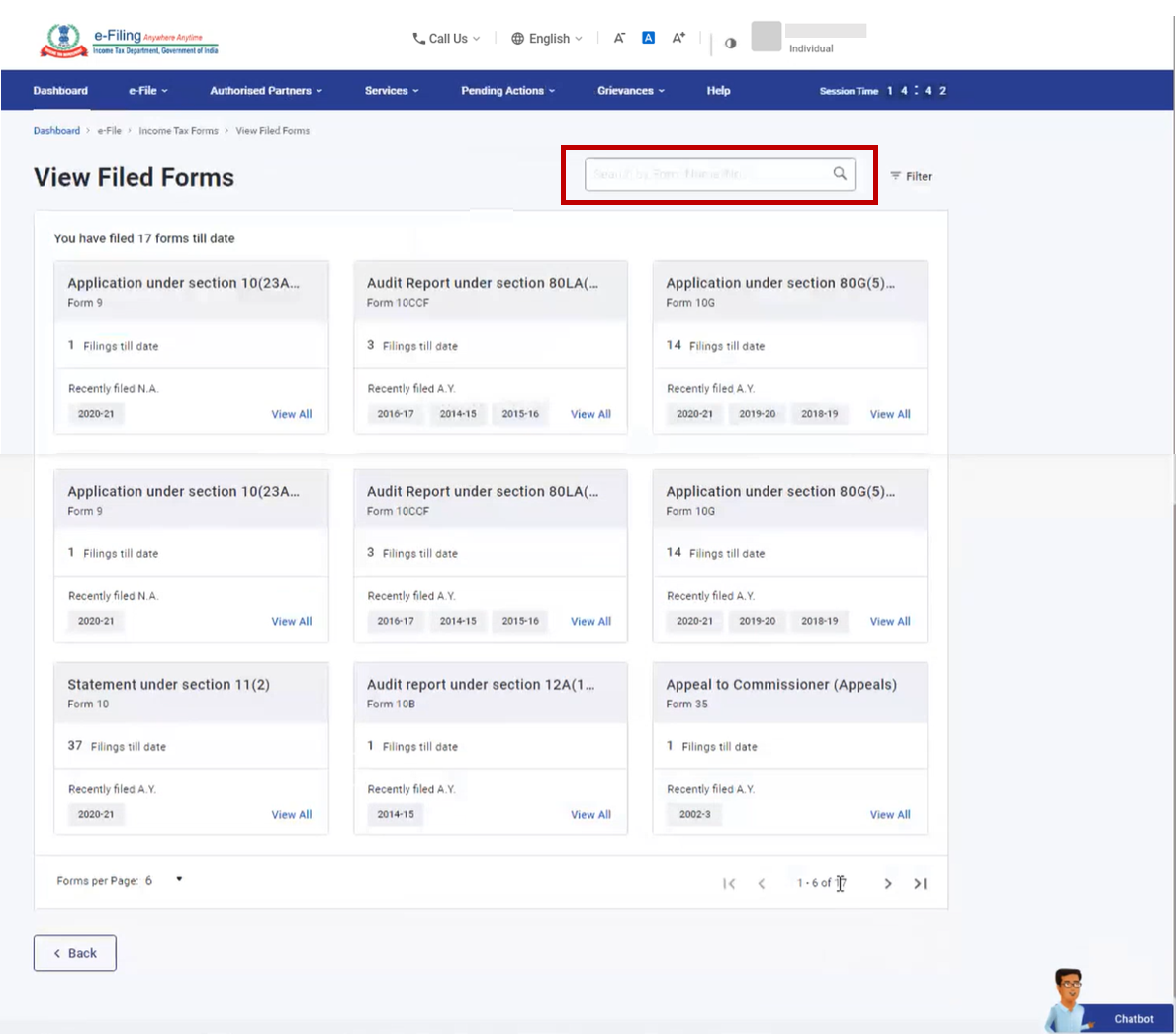 Step 4: From the list of forms filed by you previously, click the form you wish to view.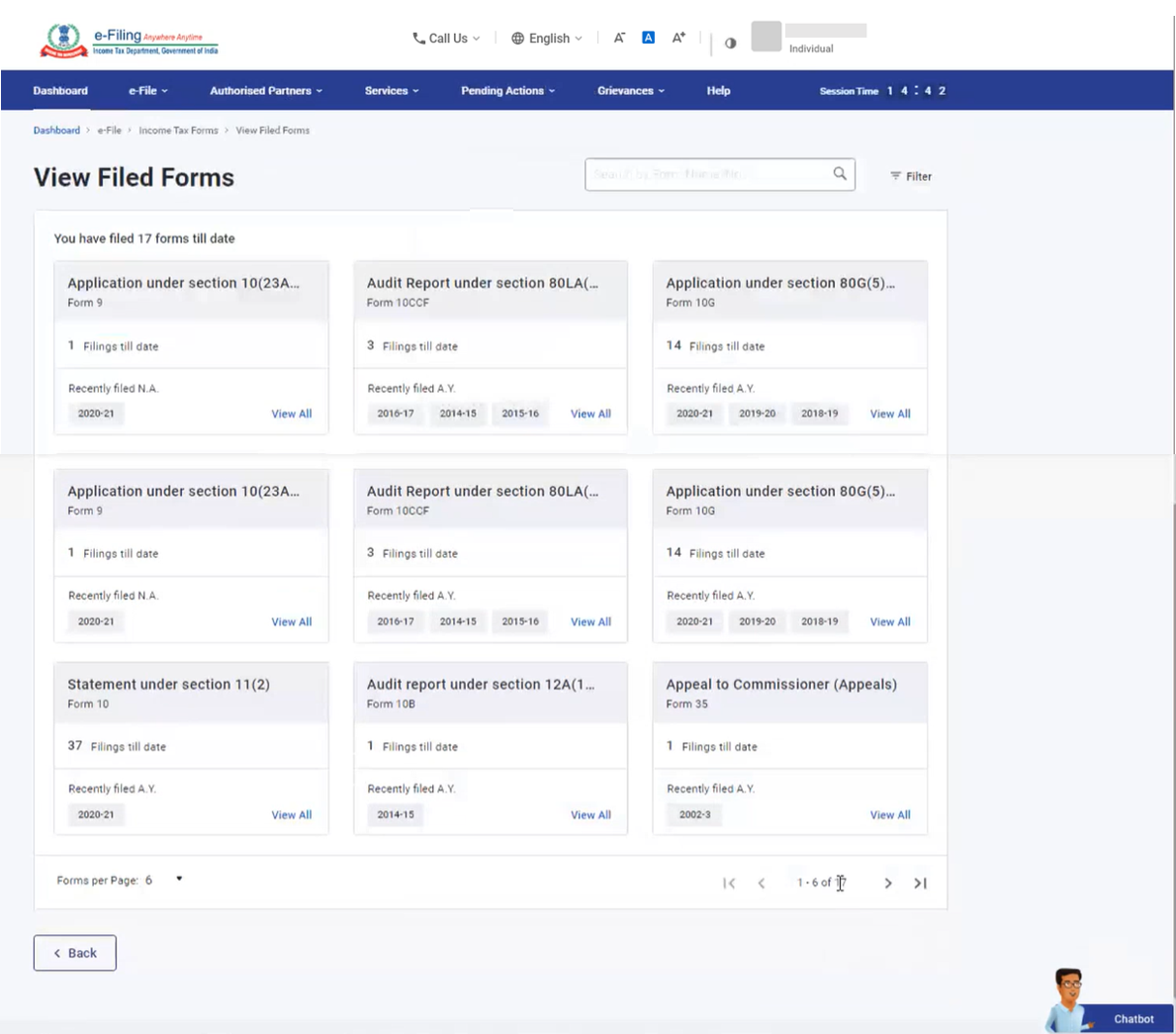 Step 5: For the selected form, the Assessment Year in which the form was filed is displayed with a download option. Click Download to begin downloading the form / receipt / attachments submitted along with form.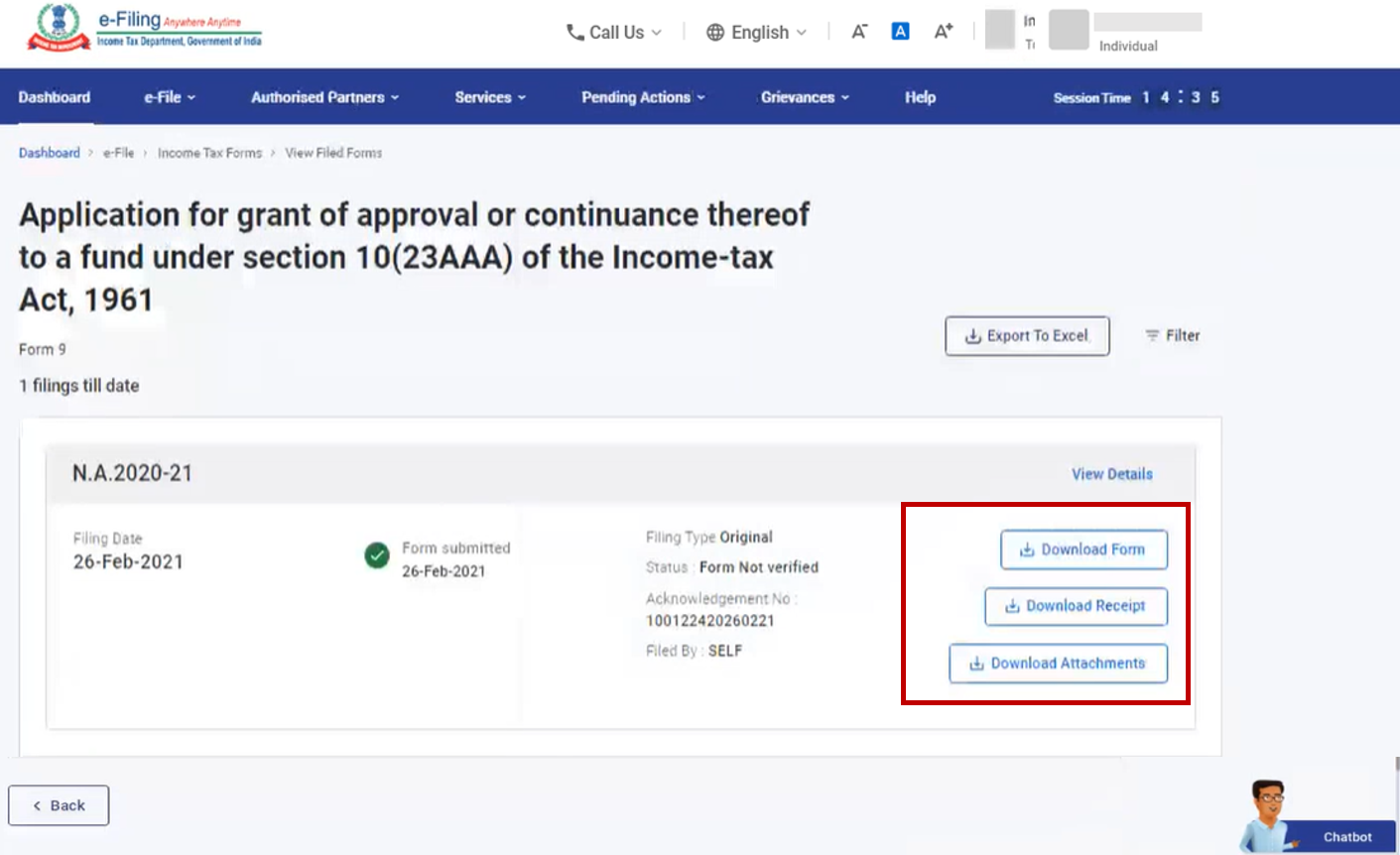 Note:
In case you have a TAN login or CA login, follow the same process to view Bulk 15CA and 15CB filed individually as well as under token number.
You can use the Filter option to filter, based on different criteria relevant to the respective form.
4. Related Topics