1. Overview
This service is available for individual taxpayers, HUFs, and companies. It enables you to upload Form BB (Wealth Tax Returns) in respect of AY 2014-15 and 2015-16, on the e-Filing portal.
2. Prerequisites for availing this service
 
Registered user on the e-Filing portal with valid user ID and password
Notice received from the Income Tax Department to upload Wealth Tax Return (Form BB)
Offline utility to generate XML for upload on the e-Filing portal
Registered DSC that is active and not expired
 
3. Step-by-Step Guide
3.1 Upload Form BB to the e-Filing Portal
Step 1: Log in to the e-Filing portal using your valid user ID and password.
 

Step 2: Click Pending Actions > e-Proceedings.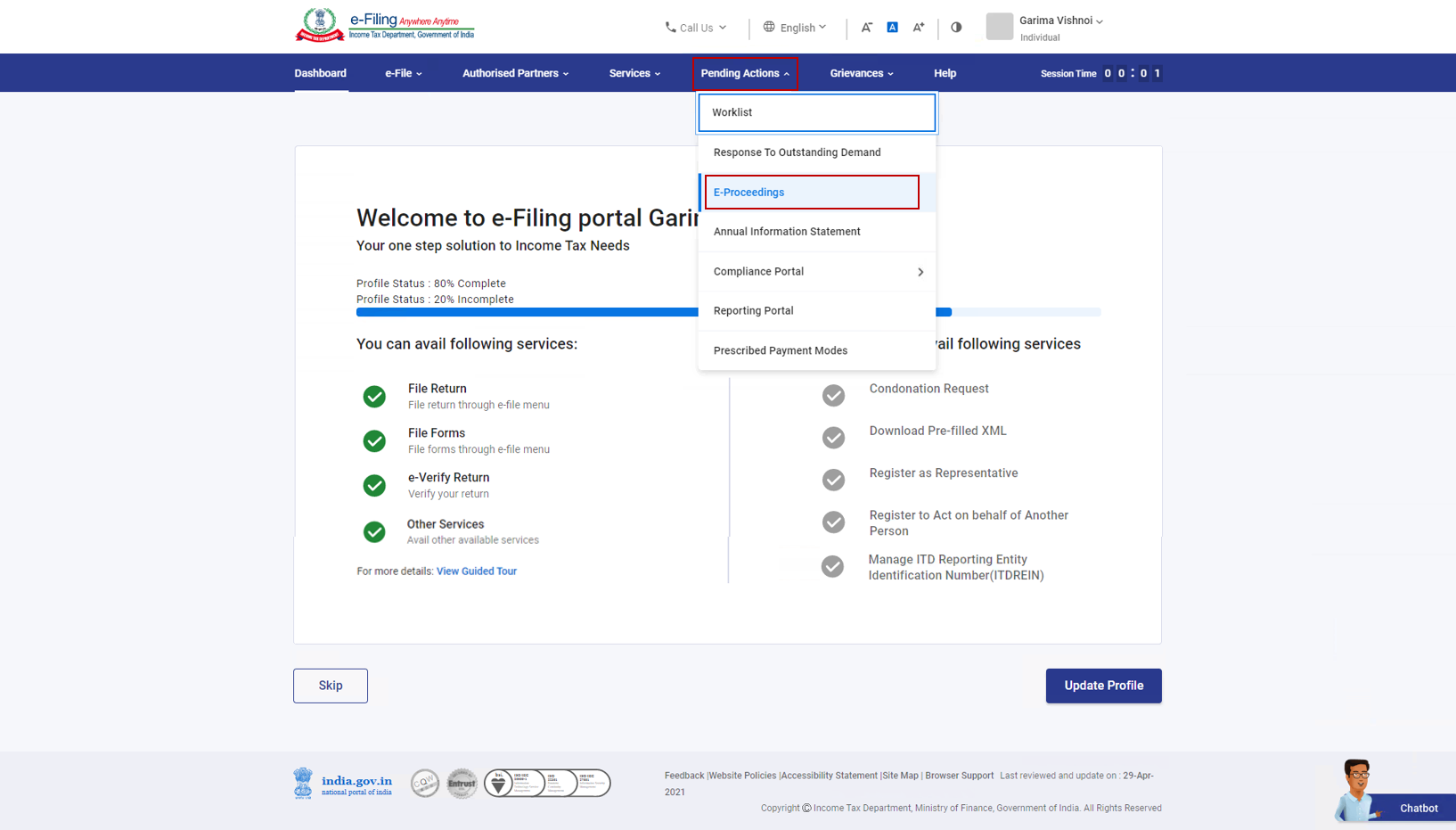 Step 3: On the e-Proceeding page, click View Notices for the relevant proceeding.
 

Step 4: On the View Notices for e-Proceedings page, you will see notices related to the proceeding you selected. Click Submit Response.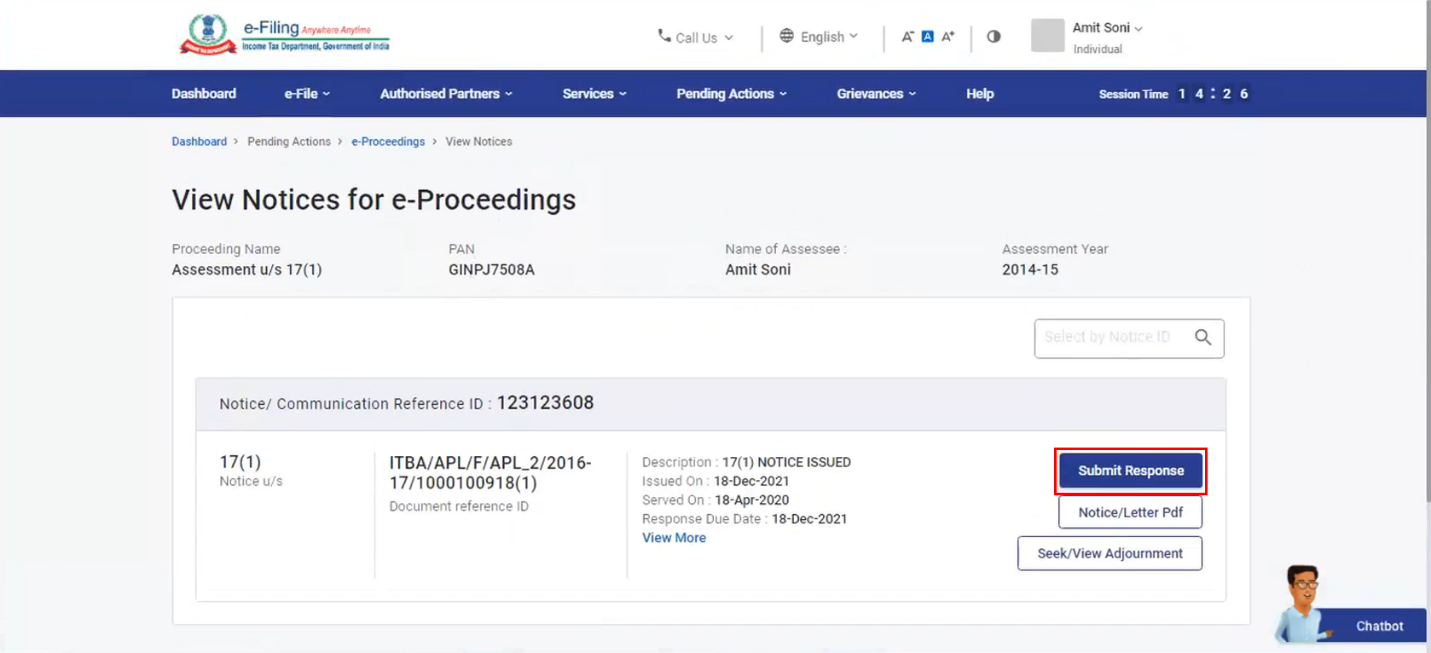 Step 5: Click Yes.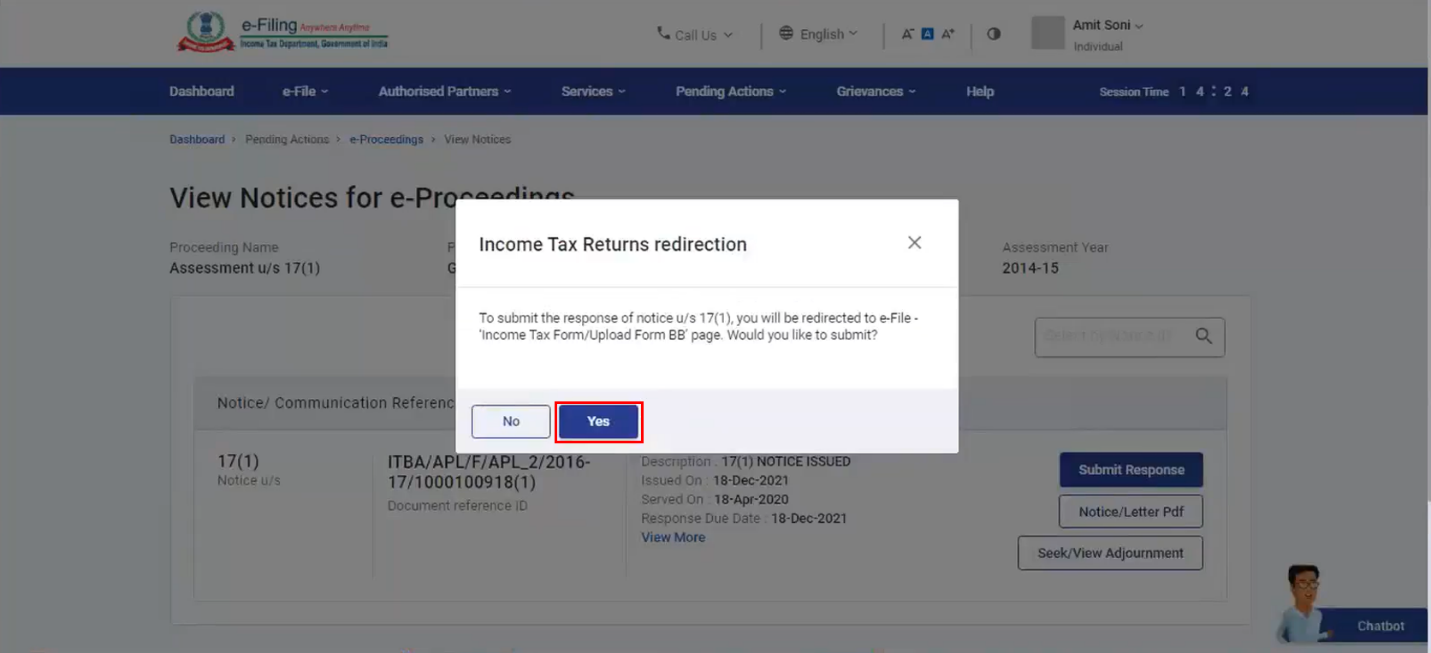 Step 6: The Form BB offline utility (from the Downloads > Other Forms Preparation Software on the e-Filing portal) should be used to generate the XML return file for upload.
 
Step 7: On the Upload Form BB page, you will see details such as your PAN, AY, Notice Number, and Date of Notice. Upload the XML of your return by clicking Attach File. 

 

Note: There is no specified limit to the XML file size.

Step 8: On successful validation of your XML, click Proceed to Verification to e-Verify using Digital Signature Certificate (DSC).
 

Note: 
If the validation fails, you will see an error message. In that case, you need to correct the error in your return, and re-attach the return XML.
Refer to the How to e-Verify user manual to learn more. 
On successful verification, a success message will be displayed along with a Transaction ID. Please keep a note of the Transaction ID for future reference. You will also receive a confirmation on you email ID registered on the e-Filing portal.

If you click Download Return & Acknowledgement, you will be able to download the Wealth Tax Return (XML) you submitted and the acknowledgement that it was successfully filed. Form BB will be displayed in your list of filed forms along with its status under the e-File menu > Income Tax Forms > View Filed Forms.
 


4. Related Topics